Thinking About Veneers?
Dentist Olathe
Are you looking for a way to improve your smile without undergoing extensive dental work? Porcelain veneers may be the perfect solution for you! Veneers are thin, custom-made shells of tooth-colored porcelain that are bonded to the front surface of your teeth, instantly giving you a beautiful and natural-looking smile.
At our state-of-the-art dental facility, our skilled and experienced team can create stunning veneers that will perfectly match your existing teeth. Whether you're looking to cover up minor imperfections or give your smile a complete makeover, we can help!

Schedule a consultation with us today to see if veneers are right for you.
$7000
Veneers
Cosmetic Dentistry
Includes:
Slim Occlusal Guard
Top Veneers/Crowns
Smile Design Mock-Up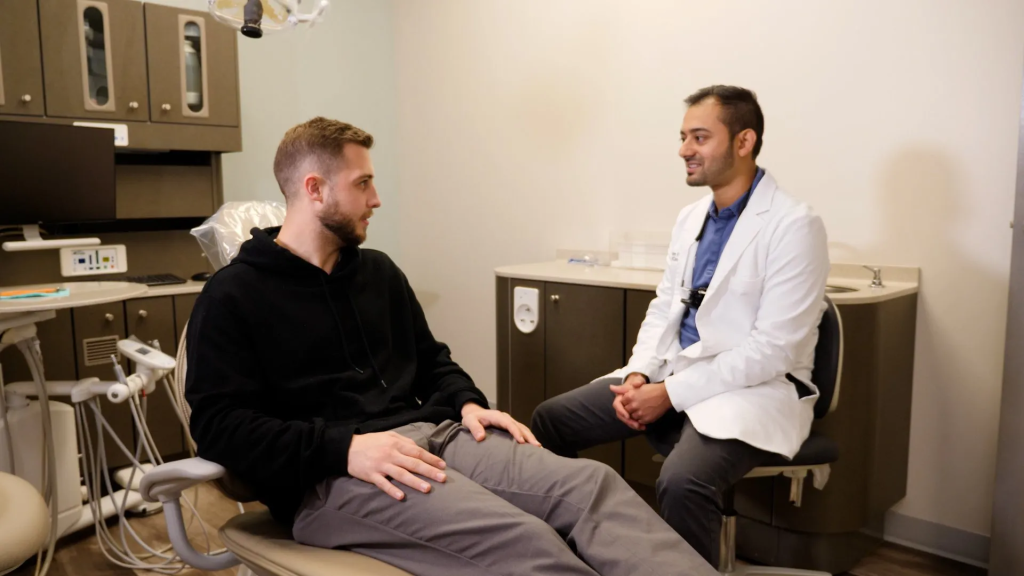 What are Veneers?
Veneers are layers of material placed over a tooth to improve its appearance and protect the surface. Composite and dental porcelain are the two main materials used to fabricate veneers.
Check out the before & after pictures from some of our happy patients!
Case 1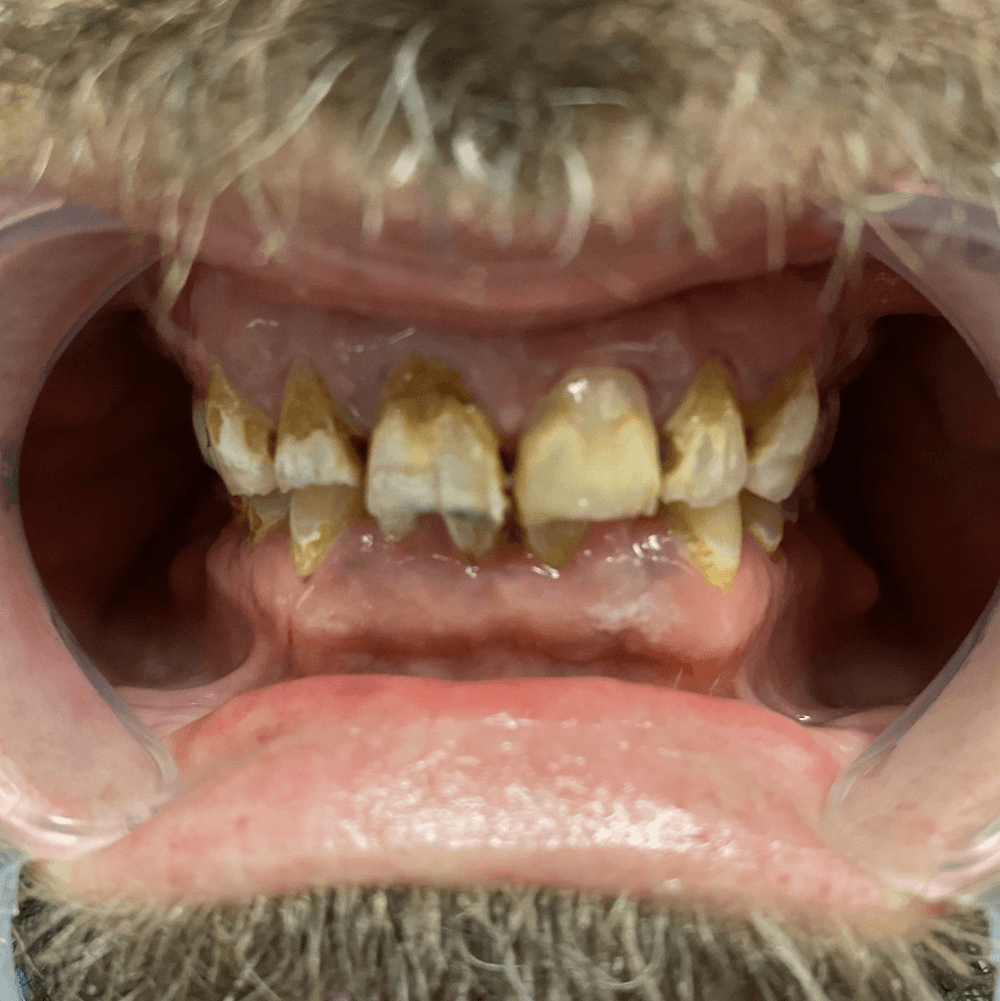 Case 2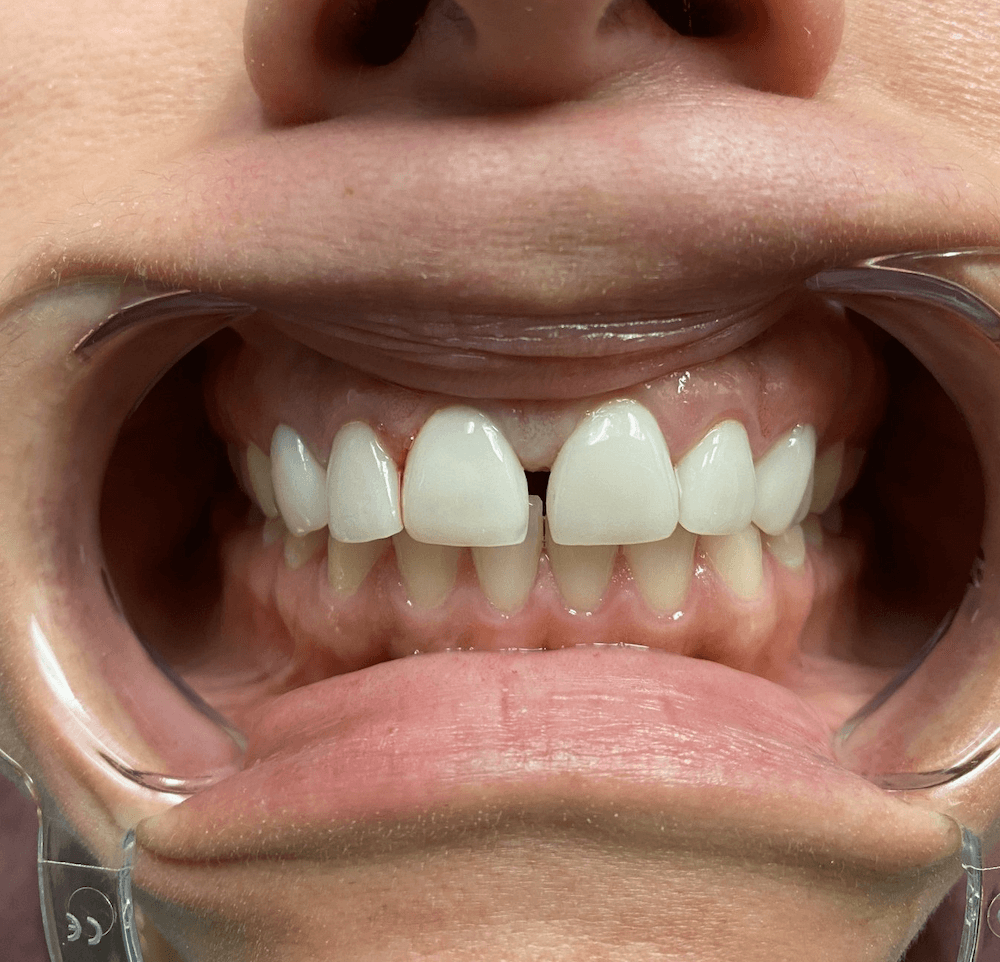 Case 3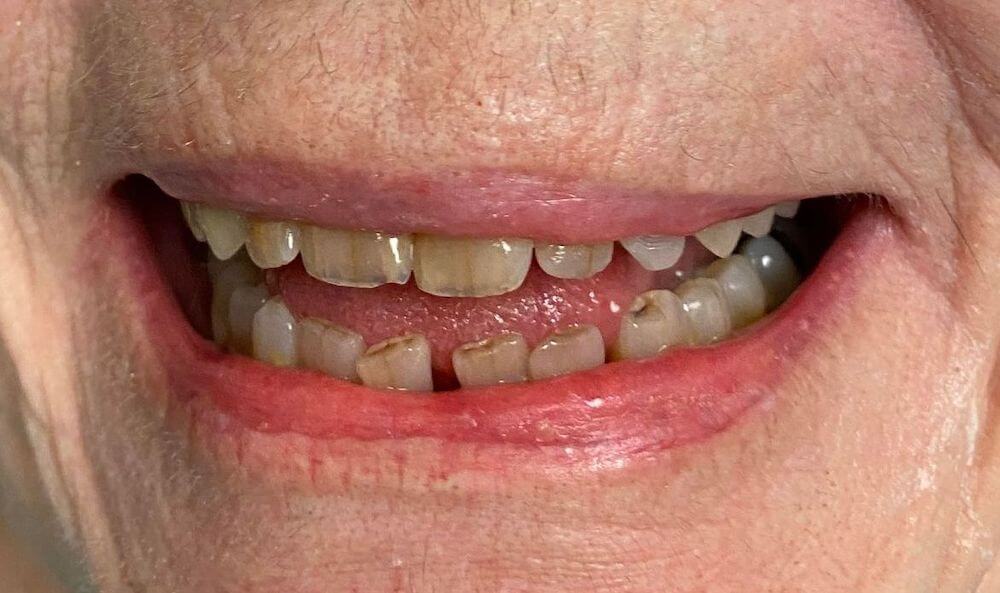 Case 4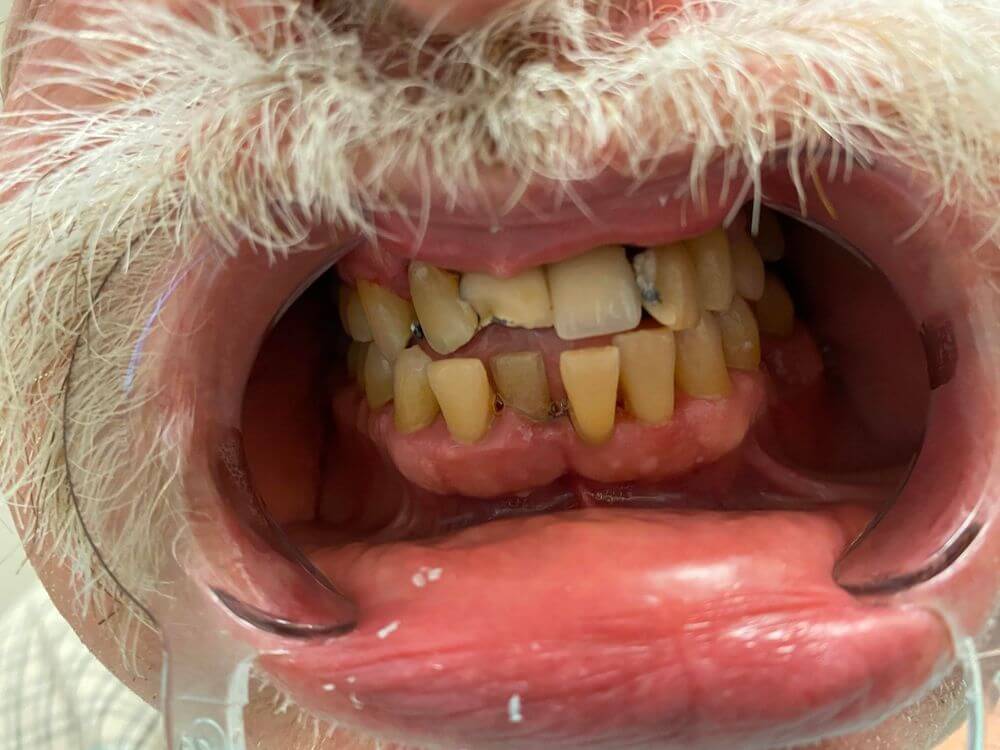 Case 5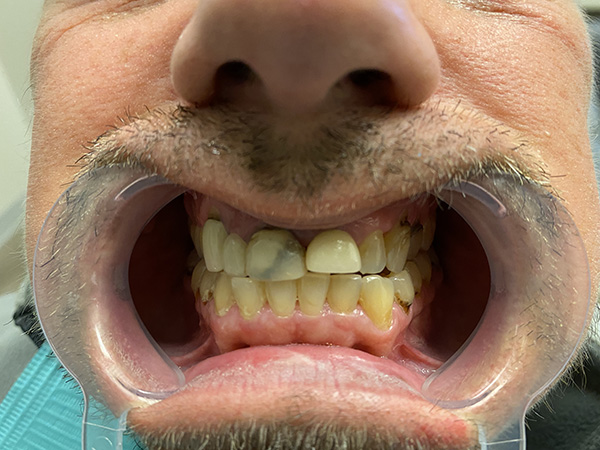 Case 6
Case 7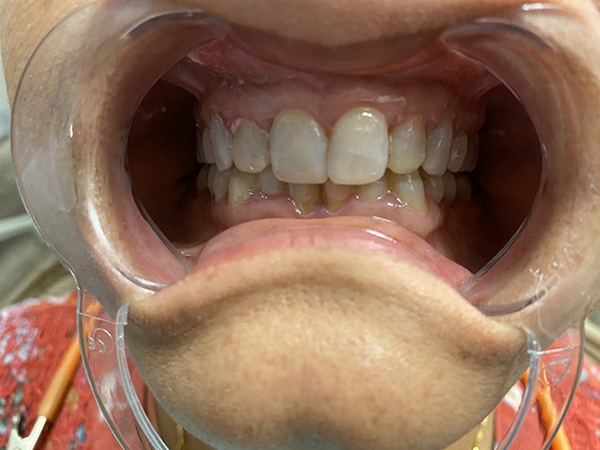 Case 8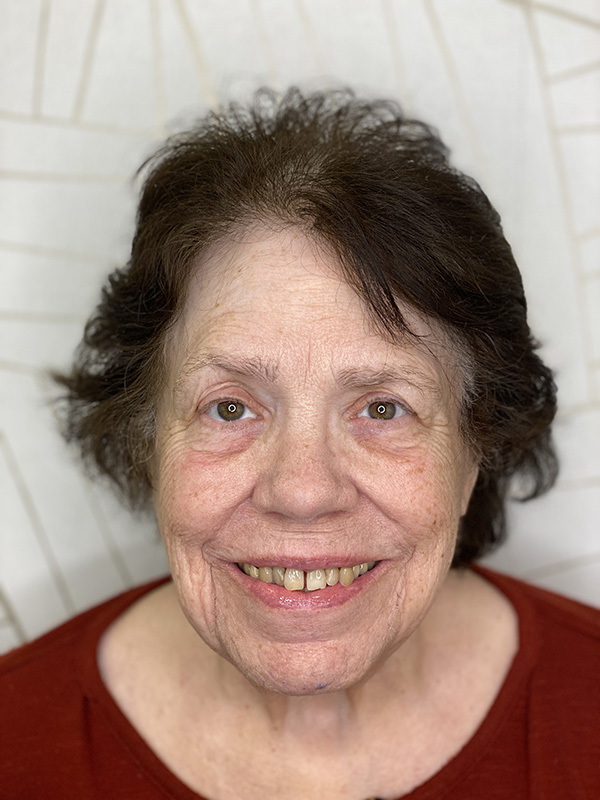 Case 9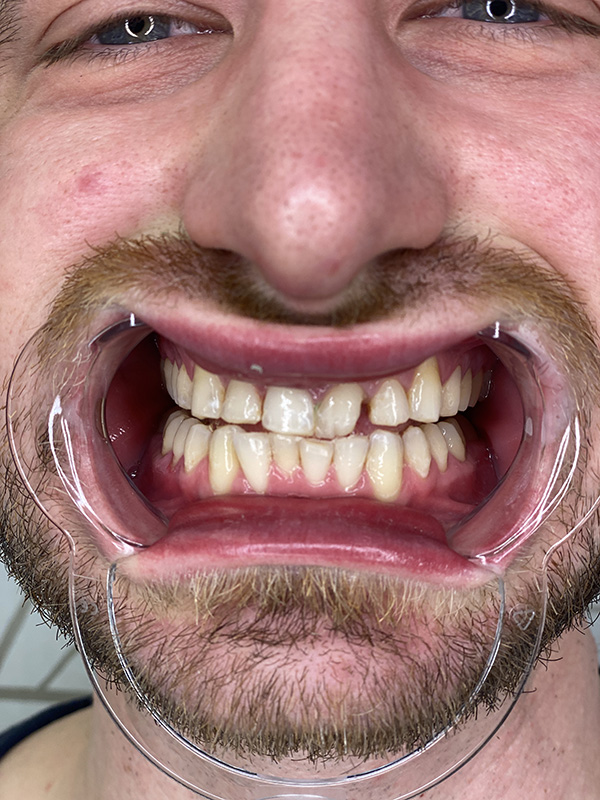 Still have Questions?
What are veneers?

The simplest kind of veneer is a wafer thin shell permanently bonded to your teeth. If you wish to improve the color, size, shape and width of your smile, porcelain veneers are the right option for you. Ideally, one should have healthy gums and bones. Compared to any other cosmetic dentistry procedure, a great Kansas City cosmetic dentist can do a lot more with veneers to change a smile.
How long do veneers last?

Dental veneers can last between 10 and 20 years with reasonable care. While you can eat almost anything you want, it is important to exercise reasonable precautions since veneers are not indestructible.
Can I use dental insurance for veneers?

Veneers may not be covered by dental insurance if they are obtained for cosmetic purposes. Dental insurance plans may include restorative procedures for medical reasons, but they usually do not cover cosmetic procedures, such as veneers applied to the teeth. Please reach out to your insurance for further information.
How much do veneers cost?

An average cost for a dental veneer in Olathe is $800 – $2,000 per tooth. We want you to love your smile and we want the veneers to last a lifetime. Call us to discuss your specific situation.
What dental issues can veneers correct?

Veneers are thin, custom-made "shells" that cover the front of your teeth to improve the look of your smile. Veneers can be used for crooked teeth, chipped teeth, gaps, discolorations, and misshapen teeth. They are a popular option because they are a quick solution that profoundly impacts the look of your smile.
How to know if dental veneers are right for you?

It starts with talking to our Olathe dentist specializing in cosmetic dentistry and veneers to discuss your individual goals and what you are hoping to achieve with veneer treatment.
How do dental veneers work?

Before veneers can be applied, your teeth must be prepped by removing a thin layer of enamel to accommodate the new veneer shell that will fit over the front of the tooth. Impressions of your teeth are taken as we design your custom veneers. The veneers are custom-created to match and give you a gorgeous sheen and ideal tooth shape, providing you with a beautiful smile.

Once the veneers have been made by our lab, you will return to our Olathe practice to have the veneers bonded to the front of your existing teeth.

The first visit is for preparation. The second is to bond the veneers to your teeth. Sometimes, temporary dental veneers may be used during the first visit while you wait for your custom-made veneers to be ready.

Dental veneers are usually made from porcelain or composite resin and can last up to 20 years with proper care. It's important to note that dental veneers are not reversible. You can't change your mind once they're on as we will be removing a small layer of enamel to accommodate the veneer. Your teeth will always need a protective layer.

If you're considering dental veneers in Olathe, talk to our Olathe dentist about your options and what's right for you. Veneers are popular because you can quickly have the smile you have always dreamed of. We have a variety of financing options and payment plans to ensure our dental veneers are affordable to everyone in Olathe, KS and the surrounding area.
Does it hurt to get dental veneers?

No! You are going to enjoy the process as we numb you through most of it. You may have some mild pain as you get used to temporaries, but it resolves within a few days.
Will veneers turn yellow or discolor?

No! Veneers do not stain or change color, even for coffee and wine drinkers!
See What Our Patients Have to Say
"This place is AMAZING. Dr. SHIVAM is awesome. Made me feel extremely comfortable. I'm not a fan of going to the dentist. Even asked what kind of music I like to listen to and played it during my procedure!"
Melissa
"Very happy with the care, everyone was so nice and my Dr. went above and beyond listening to my concerns and helping me figure out the best treatment plan for me. Highly recommend."
Tara
"I had the most refreshing experience! As an older adult with a deep fear of dentist since childhood, this was like nothing I have ever experienced before!"
Michelle