Dental Implants
Dentist Olathe
If you're missing some or all of your permanent teeth, dental implants can restore your smile and confidence.
Dental implants are easy to care for and much longer-lasting than traditional dentures. Meticulously trained by the Colorado Surgical Institute, our team performs dental implant surgery and provides restorations that look just like your natural teeth.
Interested?
We Offer Financing!
What are Dental Implants?
Dental implants are small titanium or ceramic posts that serve as replacement tooth roots. Dental implants are the sturdiest and longest-lasting of all oral prosthetics. They can support crowns, bridges, or implant-supported dentures, allowing you to speak, smile, and chew, confidently.
We start by taking digital impressions of your teeth, and then utilize our implant lab in New York to ensure your implants are created using the best dental ceramist and materials.
Single-Tooth Implants
A single-tooth implant is a dental implant that replaces a single missing tooth. It's an artificial tooth root that's placed into your jawbone to hold a replacement tooth or bridge in place.
The implant is made of titanium, which fuses with your natural bone over time. After the implant has healed, your dentist will attach the replacement tooth or bridge. Single-tooth implants are a great option if you're missing one tooth or if you have an infected or broken tooth and need to have it removed.
Full-Arch Implants
A full-arch implant is a dental implant that replaces an entire arch of teeth, as opposed to a single tooth.
A full-arch implant is a type of dental implant that is placed in the upper or lower jaw to replace all of the teeth in one arch (either the upper jaw or lower jaw). This type of implant is sometimes also called an "all-on-4" implant, because it requires only four implants to stabilize an entire arch of teeth.
Full-arch implants are a good option for people who have lost all of their teeth in one arch, or who have significant decay or damage in all of their teeth in one arch.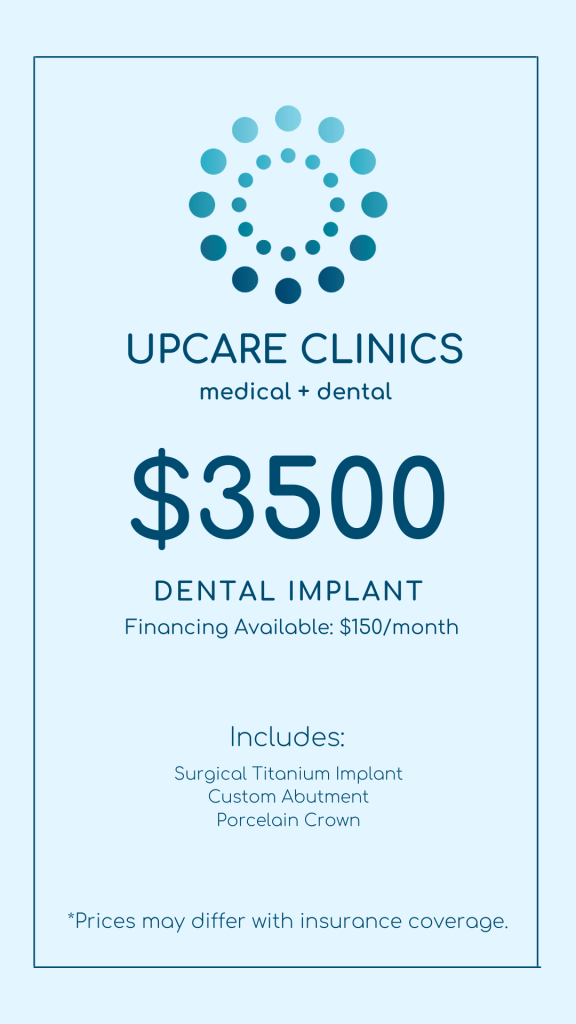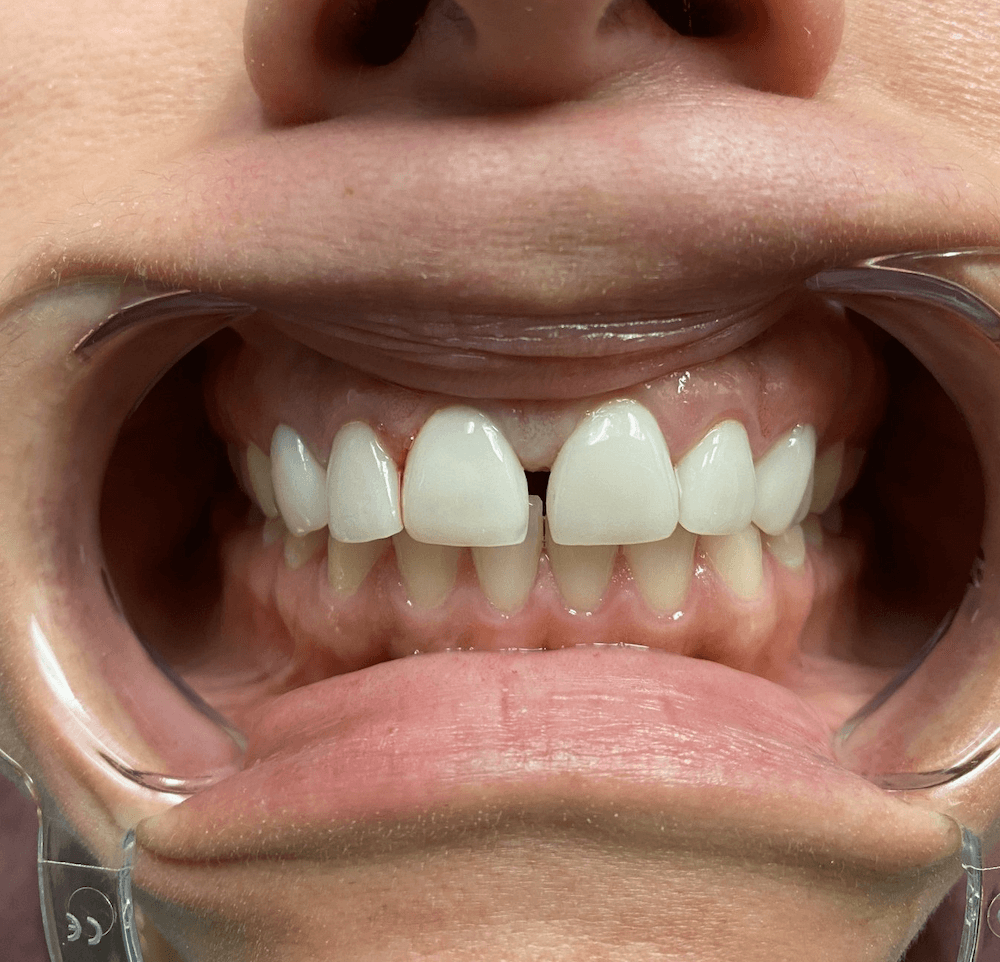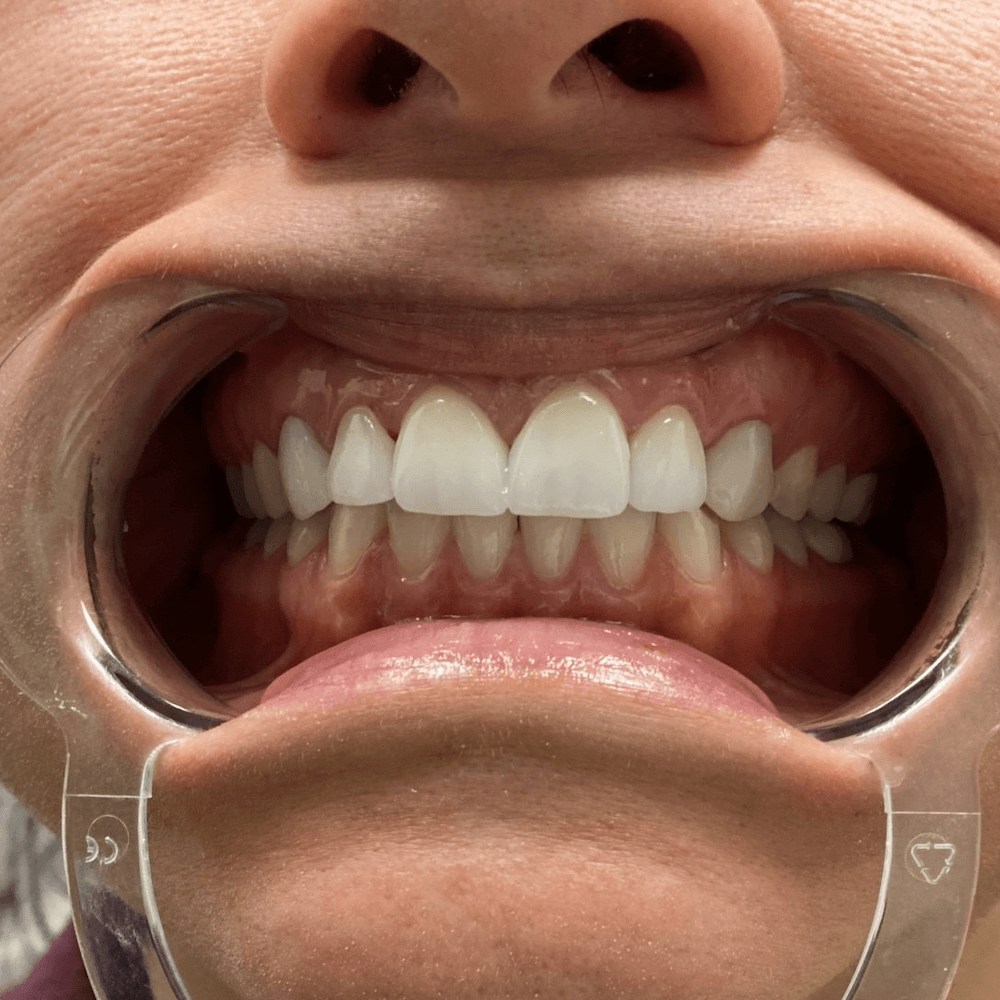 Implant Bridges
A dental implant-supported bridge is a type of dental bridge that uses two or more dental implants to support the bridge. This type of bridge is more secure and stable than traditional bridges, and it usually lasts longer.
Still have Questions about Dental Implants?
What are the advantages of dental implants?

Dental implants provide many advantages, including:

Improved speech
Improved comfort
Easier eating
Increased self-esteem
Better oral health
Durability
Convenience

Dental implants can also improve your appearance. If you're missing permanent teeth, it causes the skin around your mouth to wrinkle and sag. Dental implants provide structure, ensuring you look as young as you feel.
Am I a good candidate for dental implants?

If you're missing one, several, or all of your permanent teeth, you're probably a good candidate for dental implants. However, certain health conditions like diabetes and high blood pressure may increase your risk of surgical complications.

During your initial consultation, let your UpCare Clinics provider know about any underlying medical conditions you're living with. Your provider tailors your treatment plan to align with your individual needs.
What is the process of getting dental implants?

Getting dental implants is a process that can take anywhere between 6-12 months.

At the first appointment, your provider conducts an oral exam, reviews your oral health history, and takes a series of digital X-rays. If there are signs of gum disease, or you don't have enough bone volume to hold an implant, your provider might recommend periodontal treatment or a bone graft before moving forward.

If your gums are healthy and you have plenty of bone volume, your provider administers a local anesthetic and carefully places the implant –– or multiple if you have more than one missing tooth –– into your gum line. Following surgery, you return home for three or four months while your mouth heals and the implant fuses.

You return to UpCare Clinics, and your provider takes impressions of your remaining teeth. They send your impressions to a laboratory that manufactures your crown, fixed bridge, or implant-supported dentures. Your provider also attaches a metal connector to each implant, called an abutment, which holds the restoration.

A week or two later, you return for your final appointment. Your provider attaches your restoration to your implant, restoring your smile.

To explore dental implants as a treatment option for missing teeth, schedule an appointment at UpCare Clinics.
Do dental implants hurt?

There can be some discomfort associated with getting dental implants, but this is typically minimal and temporary. The good news is that most people report that the discomfort was worth it in the end, as dental implants provide a number of benefits over other tooth replacement options.
Can I afford dental implants?

Yes, you can afford dental implants. Dental implants are a long-term solution that can last for many years with proper care. They can also improve your oral health and help you look and feel your best.

Dental implants are an investment, but they are worth the cost. Many insurance plans cover at least a portion of the cost of dental implants, so be sure to check with your insurance provider.

We also offer financing. Please don't hesitate to ask our team about your financial options.
How to know if dental veneers are right for you?

It starts with talking to our Olathe dentist specializing in cosmetic dentistry and veneers to discuss your individual goals and what you are hoping to achieve with veneer treatment.
How do dental veneers work?

Before veneers can be applied, your teeth must be prepped by removing a thin layer of enamel to accommodate the new veneer shell that will fit over the front of the tooth. Impressions of your teeth are taken as we design your custom veneers. The veneers are custom-created to match and give you a gorgeous sheen and ideal tooth shape, providing you with a beautiful smile.

Once the veneers have been made by our lab, you will return to our Olathe practice to have the veneers bonded to the front of your existing teeth.

The first visit is for preparation. The second is to bond the veneers to your teeth. Sometimes, temporary dental veneers may be used during the first visit while you wait for your custom-made veneers to be ready.

Dental veneers are usually made from porcelain or composite resin and can last up to 20 years with proper care. It's important to note that dental veneers are not reversible. You can't change your mind once they're on as we will be removing a small layer of enamel to accommodate the veneer. Your teeth will always need a protective layer.

If you're considering dental veneers in Olathe, talk to our Olathe dentist about your options and what's right for you. Veneers are popular because you can quickly have the smile you have always dreamed of. We have a variety of financing options and payment plans to ensure our dental veneers are affordable to everyone in Olathe, KS and the surrounding area.
Does it hurt to get dental veneers?

No! You are going to enjoy the process as we numb you through most of it. You may have some mild pain as you get used to temporaries, but it resolves within a few days.
Will veneers turn yellow or discolor?

No! Veneers do not stain or change color, even for coffee and wine drinkers!
See What Our Patients Have to Say
"This place is AMAZING. Dr. SHIVAM is awesome. Made me feel extremely comfortable. I'm not a fan of going to the dentist. Even asked what kind of music I like to listen to and played it during my procedure!"
Melissa
"Very happy with the care, everyone was so nice and my Dr. went above and beyond listening to my concerns and helping me figure out the best treatment plan for me. Highly recommend."
Tara
"I had the most refreshing experience! As an older adult with a deep fear of dentist since childhood, this was like nothing I have ever experienced before!"
Michelle